To everyone
Hey everyone, let really talk about true crime into a story of crime, about amazing Author name Jordan Smith, who wrote this article even yes let talk about it and I am going to give you the link of the site and yes I am willing to post the whole article in here, even I hope Jordan doesn't mind. But I do want this to be good, even I am working on the case, even I am from another county of another state of MA to NV it like a whole new adventure of 2 state into the USA. So here is the article and enjoy reading it!!!
https://theintercept.com/2015/03/12/murderinvegas/
Now I am going to copy and post it on here. Why? Because I want to talk about even let make a huge discussion in this even Jordan Smith did do the work and I really think it would make a huge impact to bring more supporters and something new and it will be in the color red, and enjoy reading this and yes this is going to be very long!!!
IT WAS ROUGHLY 10 p.m. in Las Vegas, on July 8, 2001, when a man rummaging through the garbage behind a bank just west of the Strip found the body.

Tossed behind a dumpster and covered in trash was a dead black man. Though he had no ID on him, police would soon learn that he was known on the streets as "St. Louis," and, eventually, they would identify him as 44-year-old Duran Bailey, who had recently become homeless. He had been brutalized. Bailey's skull was cracked, and his blood-caked eyes were swollen shut. Six teeth had been knocked from his mouth and were found scattered nearby. He had been stabbed repeatedly; the scene was soaked in blood. Most disturbingly, his penis had been cut off. It was found several feet from the body.

However gruesome, the murder scene was also rich with potential evidence: There were Bailey's pants — likely pulled down by his killer, or killers. There was a piece of clear plastic that had been wrapped around his groin. Among the trash on or near the body was a clump of chewing gum, a condom wrapper, as well as several cigarette butts. There was at least one distinct set of bloody footprints inside the trash enclosure and leading away, toward the parking lot; beyond that, tire tracks, apparently freshly laid, running over a parking divider and disappearing toward the street.


Bailey mugshot copy
Duran Bailey mugshot
(Las Vegas Metropolitan Police Department).

Las Vegas Police Department
There was also at least one video camera, at the ATM in front of the bank, as well as dozens of potential witnesses living in two large apartment complexes just north of the crime scene.

Nevertheless, the detectives assigned to the case were flummoxed. The lead investigator, Las Vegas Metropolitan Police Detective Thomas Thowsen and his partner, James LaRochelle, arrived at the crime scene around 1 a.m. and left five hours later, as it was still being processed. They went back to the station, "put our heads together" and tried to figure out "what we had before us," Thowsen would later testify.

They attended the autopsy later that day, where the medical examiner detailed Bailey's extensive injuries: In addition to the head trauma and post-mortem amputation, Bailey's carotid artery had been cut, and his anus had been slashed. Swabs taken from his penis and rectum would later be found to contain semen. No time of death was established.

Thowsen and LaRochelle visited the Nevada State Bank where Bailey had been found and learned that someone fitting his description was a customer there. They spoke to a security officer who said he had not seen any homeless people in the vicinity. They also spoke to at least one resident of the area — a woman who lived just to the north of the bank, in the Grandview Apartments, who approached the crime scene shortly after the detectives had left, asking what was going on.

But their official investigation then stalled. For the next 11 days, Thowsen and LaRochelle developed no leads in the case. The detectives could have pulled security footage from the bank or canvassed the neighborhood. They could have contacted Bailey's known associates in order to retrace his final days. According to the official police report, they did none of those things. The murder of a homeless man, no matter how brutal, apparently was not a priority to detectives with a heavy caseload. The case seemed destined to go cold.

But then, on July 20, the police received a phone call from a woman in Pioche, a historic mining town three hours northeast of the city. Her name was Laura Johnson, and she asked whether the police department had, by any chance, found a man missing a penis. Johnson, who worked as a juvenile probation officer in Lincoln County, had heard something through the grapevine: A teacher friend, Dixie, had mentioned that her former student Kirstin had told Dixie that she cut off a man's penis down in Vegas.

Thowsen and LaRochelle wasted no time. They hopped in a department SUV and hightailed it north along a two-lane highway into the desert mountains, toward Johnson's home. There, she related the full exchange with Dixie. It was short on details, yet, according to the police report, she convinced the cops that they probably should not speak to Dixie directly. What if she warned Kirstin that police were asking questions? Thowsen and LaRochelle agreed, and apparently accepted at face value Johnson's vague third-hand account. They left her home, and less than three hours after arriving in Lincoln County, arrested Kirstin Blaise Lobato.



Kirstin Blaise Lobato
(Photo courtesy of Lobato family).

A bleach-blond, lanky 18-year-old who at the time of the murder weighed close to 100 pounds, Lobato made an odd suspect for such a brutal crime. She had just graduated high school, and although she admitted that she had recently spent time in Vegas, she had an alibi for her whereabouts at the time of the murder. Importantly, she had no clear motive for killing Bailey, a stranger, especially in such a violent way. Nor was there any way Lobato could be the source of the semen collected from Bailey's rectum. In fact, when the results of forensic analysis came back from the crime lab, there was not a shred of physical evidence linking Lobato to the scene.

Yet, solely on the basis of a rumor, the state of Nevada would aggressively pursue a murder conviction of Lobato — and ultimately succeed. Today, following two trials, Lobato is imprisoned at the Florence McClure Women's Correctional Center in Las Vegas. Now 32, she has a number of staunch supporters — including local activists and a retired FBI agent — who insist that she is innocent, the victim of shoddy police work, an overzealous prosecution, a poor defense and a biased judge.

Those pieces of evidence that were preserved did not point to Lobato. Of 22 fingerprints collected by crime scene analysts, none matched Lobato (or Bailey). In testimony in 2006, a DNA analyst said that cigarette butts found at the scene revealed an unknown male profile on one cigarette butt, and a combination of Bailey's DNA and that from another unknown person on the second cigarette. Lobato was excluded as a contributor. The same lab collected blood and saliva from the chewing gum recovered at the scene, which revealed a mixture of DNA from Bailey and a third unknown person. A fourth, separate DNA profile was also found on a pubic hair collected from Bailey's body.



Bloody footprints at the crime scene
(LVMPD)

Although police never determined the size or the make of the shoes that left the bloody prints at the crime scene, defense experts concluded that at least one set of prints was made by a "Spitfire" model athletic shoe, sold at Wal-Mart, and two-and-a-half sizes larger than Lobato's. Nor did the tire tracks at the crime scene match the tires on Lobato's 1984 Pontiac. After learning this, the state apparently stopped looking for a match.

Even what weapon it was that was used to stab Bailey — to cut open his carotid artery, or to amputate his penis — was never determined. Nonetheless, at each of Lobato's trials, prosecutors had Thowsen bring to court a random butterfly knife for demonstrative purposes — amazingly, defense attorneys did not object at either trial to jurors seeing a knife that wasn't proven whatsoever to resemble the weapon used in the murder. From Simms's autopsy report, it is clear that a single-edged blade of some sort made some of the stab wounds to Bailey's body, but it isn't at all clear what type of knife was used. In an effort to determine how many and what kinds of weapons might have been used, The Intercept asked retired Texas medical examiner Dr. Lloyd White to review the autopsy report and photos. He too said he could only determine that a single-edged blade was used to make at least one wound. But the depth of the wounds was apparently not measured, and the language used to describe the damage to Bailey was imprecise, White said. "[I]t's not a very good autopsy report," he concluded.

In the end, the jurors were encouraged to look past the lack of evidence and the otherwise confusing twists and turns in the case and to focus on one thing: the penis. Bailey was missing a penis. Lobato had admitted to cutting a penis. The rest was mostly details. "The reason why you'll never forget this trial is because of the circumstances that came under it," prosecutor Kephart said. "A man's penis was cut off."

Each time around, jurors convicted Lobato after mere hours of deliberation. Although originally sentenced to up to 100 years on a charge of murder with use of a deadly weapon, and a second charge of "sexual penetration of a dead human body," jurors at her second trial were apparently less convinced of her culpability, convicting her only of voluntary manslaughter and the one count of sexual penetration. Combined, Lobato's current sentence could last as long as 35 years. She will also be forced to register as a sex offender.

I won't do anymore because I believe I done enough, even when someone committed the crime and then get out. It does compare that they will be a register sex offender and it goes into a bad way, of this happen a lot of time. I am no fan of sex crime even I wouldn't support a sex offender. But I would support someone who been wrongful convicted of killing a sex offender. So last in the final least. I am going to do something to show you that Duran Bailey was shown into a former photo of crime!!!
Here one more photo to show more evidence even we are talking about Sin City!!!
Plus I know there a movie called: Sin City. So I can't decede to do what best if a movie into Sin City is it good enough to watch the movie!!!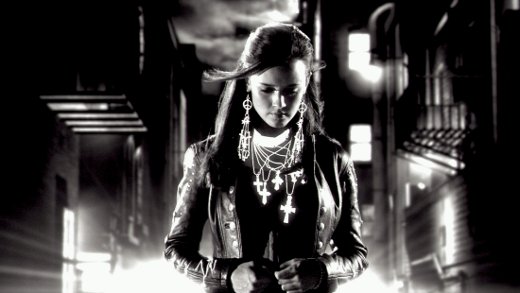 Could she be the next woman who putting her head down of not committing the crime, even look at it. Why would someone wear a symbol of the cross with the sign of God!!!
So here what I got and let talk about this into more discussion and talk to you soon everyone!!!