To everyone
Today everyone I am going to talk about the Las Vegas 3 of the other 2 unknown women who were with Kirstin Lobato inside court since January 4, 2017 and here is that picture right now!!!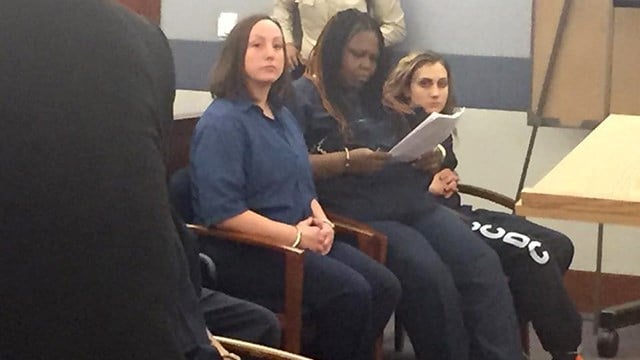 These are the innocent 3 or we only know 1 but not 3.
What you mean TMJ?
What I mean let tried to learn more about the other 2 in Las Vegas Nevada and see if they too are innocent even all 3 of them are being charge of murder, and I assume they are innocent too. So I am bring this up for now and let see if they are innocent, and let see if they are innocent and I would like Hans to know if he knows those other 2 women and we can make a case thread for them of there innocent and maybe we can pound on this guy more time of why he won't test the dna!!!